Inclusion webinar series: Decolonising the curriculum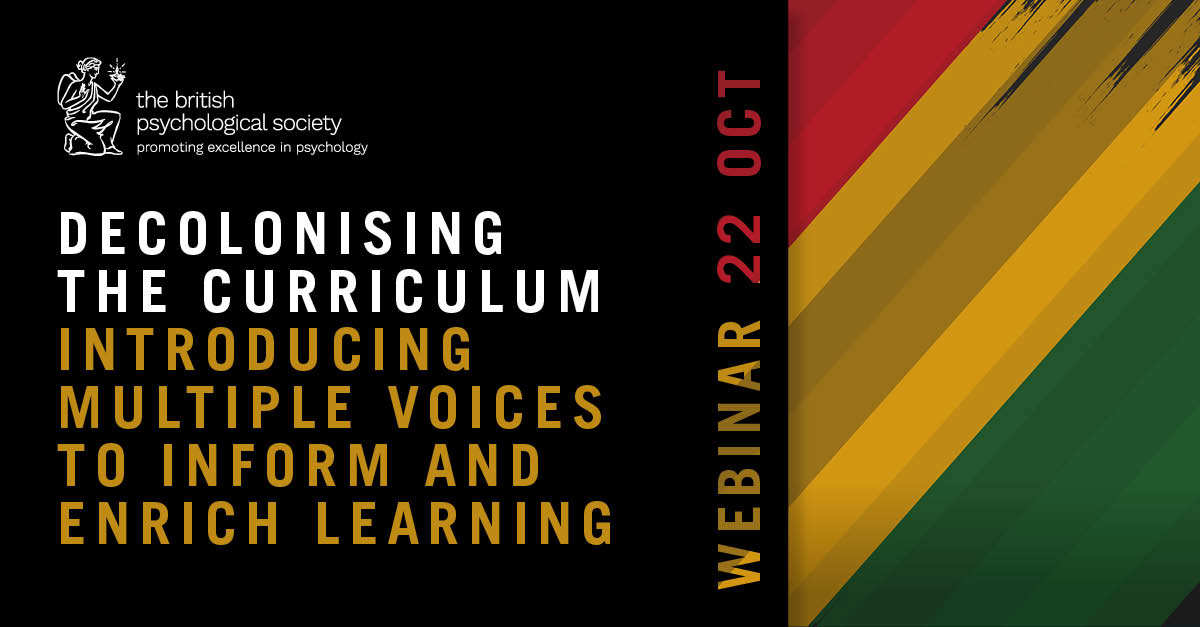 Inclusion webinar series: Decolonising the curriculum
Decolonising the curriculum was recorded in October 2020 to celebrate Black History month and was the third in the Presidential Taskforce series on Diversity and Inclusion.
Access to the recording is being provided for free as part of BPS Learn.

This webinar examined how decolonisation can re-appropriate cultural ideas of people that were subverted by colonial history. We examined what is being taught, how it is being taught and what is missing. We asked questions about whose voice isn't being heard and how to bring those voices to the forefront.
Decolonising the curriculum is not about moving or dumping what is being taught presently, it's about creating space and introducing multiple voices set to enrich and empower the curriculum as well as continue the long journey of decolonising the mind.


Psychologists
Practitioners
Lecturers
Programme directors
Researchers
Students
Trainees
General public
By the end of the webinar you can expect to:
Gain an understanding of the issues and identities connected to decolonising the curriculum within universities
Gain a deeper understanding of the issues and resistance that might surround decolonising the curriculum
A clarification of decolonising the curriculum could mean in terms of empowering students, lectures and teachers.