Relational mindfulness for psychologists: Building moment by moment awareness in our client relationships and beyond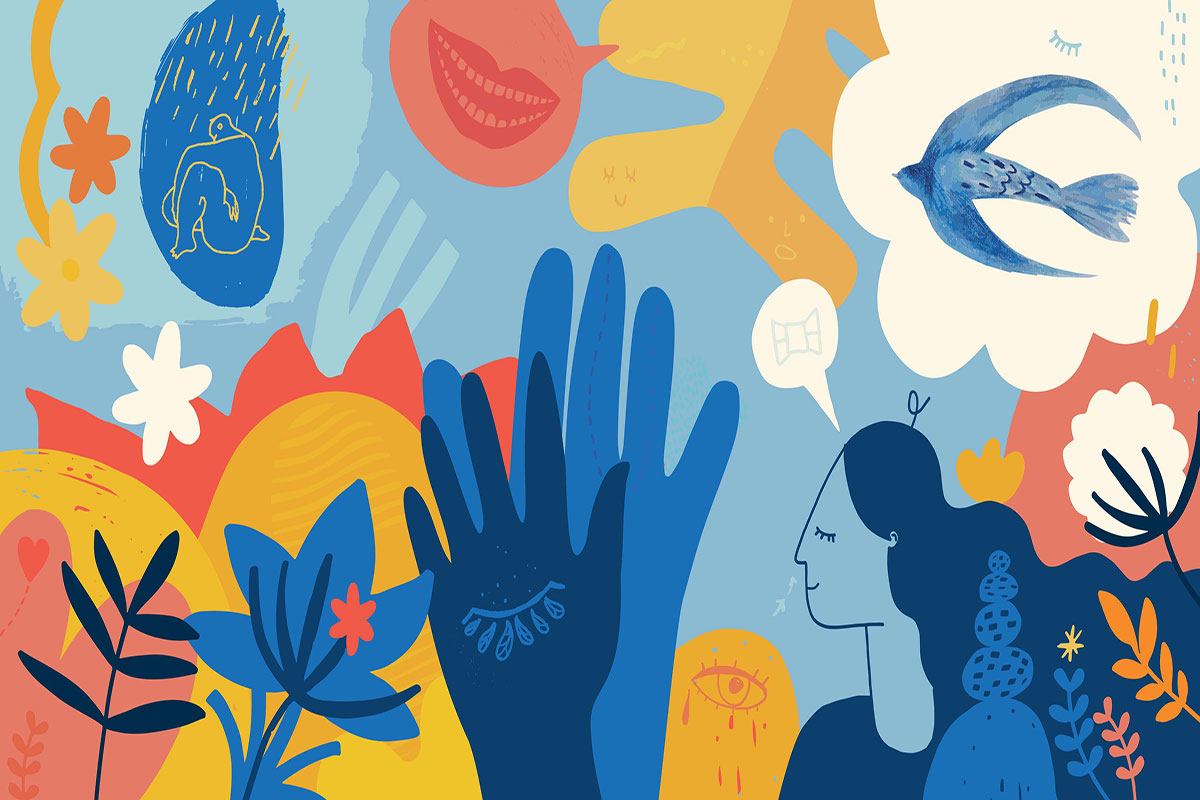 Relational mindfulness for psychologists: Building moment by moment awareness in our client relationships and beyond
Discounts:
BPS Member discount - Live webinar/workshop
---
Presenteeism in the workplace: Risk factors and solutions (21 September 2022), Relational mindfulness for psychologists: Building moment by moment awareness in our client relationships and beyond, Authentic leadership development: The courage to lead (22/9/2022), Qualitative research: Technique and reflexivity (4 July 2022), How to get your research published (8 August 2022), Working successfully in private practice (6 July 2022), Working successfully in private practice (15 November 2022), Create change through dialogue (9 September 2022), Managing Uncertainty in a Changing World (25 October 2022), An overview of the psychological consequences of hearing loss over the life course (24 November 2022)
---
You need add to your cart at least one item for this discount
BPS Member discount - Live webinar/workshop
-40%
Webinar: 26 May 2022 14:00
Webinar programme
As psychologists, our way of being in relationship will influence client outcomes perhaps as much as the tools, techniques and skills we deploy. A central part of our efficacy is therefore our capacity to build relationships, listen, understand and empathise with others. These capacities depend on our being able to be as fully present and aware as possible when we are in relationship with people. Practising mindfulness and meditation can help us to be more present and aware; relational mindfulness takes this a step further by bringing our practice of mindfulness right into the moment of interaction with others.
Learning to engage in relational forms of mindfulness has the potential to help us be more present, aware and resourceful in each moment with our clients. Over time, it can help us spot our own relational patterns and habits and those of our clients – in order to support discernment, choice and beneficial change. This session will offer the opportunity for participants to experience and explore relational mindfulness, and the potential it offers for their work.
This webinar will enable you to experience relational mindfulness practice and how it can help us as psychologists to:
Bring present moment, non-judgemental awareness to speaking and listening in our work and beyond
Build moment by moment awareness of our own and others' relational habits and patterns
Establish more resilient ways of being in relationship with our clients and others
Develop supportive, collaborative relationships in order to enhance our practice and what we embody for our clients.
With continued practice (for which resources will be provided) relational mindfulness practice can help with:
Creating greater empathy, compassion and sense of common humanity in your work and beyond
Building your resilience in the face of reactivity, challenge or difficulty in relationship
Spotting your own relational habits and patterns, in order to have greater choice about whether to continue to engage in them or choose other ways of behaving
Spotting your clients' relational habits and patterns in order to support insight and change for them where appropriate.
The session will be designed to generate experiential learning and the presenter will ground this in relevant theory. It will combine guided individual mindfulness and relational mindfulness practices with reflection, exploration of how to apply the learning in coaching, and building understanding of relevant frameworks and models.

This webinar will include individual mindfulness practice and information/theoretical input to the whole group. It will also include inviting people into breakout rooms to practice relational mindfulness, in which they will mindfully speak and listen to each other in pairs or threes. The presenter will provide guidance on the process for relational mindfulness before people move into their breakouts sessions.
Target audience
This webinar will be of interest to any psychologist or psychologists in-training who would like to learn how relational mindfulness can help them be more present in their work and in all their relationships. It would be helpful, but is not essential, if you have some prior experience of mindfulness practice.
The session is for anyone for whom relationships are a core part of their work (most psychology work, including counselling, coaching, consulting, and also leading and managing people). Psychologists working in almost all settings and with most client groups will find it of benefit to become more present, aware and resourceful in their interactions with others. Emma has offered training in relational mindfulness to a wide range of audiences, including psychologists, coaches, mindfulness teachers, leaders, managers and consultants. She has found it to be valuable to anyone for whom interacting with others is central to their role.
Notes
Participants will be invited into breakout rooms to practice relational mindfulness, in which they will mindfully speak and listen to each other in pairs or threes. Emma will provide guidance on the process for relational mindfulness before people move into their breakouts.
Please note: This webinar will not be available as a recording afterwards.
Learning outcomes
Becoming more present and aware when interacting with clients and others

Deepening your awareness of and choice over what you embody in your work

Creating greater psychological safety in your sessions/meeting with clients, thereby supporting clients to explore openly and think generatively

Enhancing your capacity to listen and your comfort with silence in sessions/meeting with clients.
Pre-work and post webinar materials
Pre-work
Participants will be asked to read an article and some guidance on how to prepare for this webinar in advance of the session. These documents will be accessible in the 'resources' section in BPS Learn when you have booked your place on the webinar
Post webinar materials
Participants will be provided with the following resources:
Articles about relational mindfulness
Guidance on practising relational and individual mindfulness
Webinar slides
An audio recording to support mindful preparation for client sessions and other interactions.
Presenter: Dr Emma Donaldson-Feilder CPsychol AFBPsS
Dr Emma Donaldson-Feilder is an Occupational Psychologist and Coaching Psychologist, Chartered with the BPS and Registered with the HCPC, and a Coach Supervisor. She is also a Relational Mindfulness teacher and has recently conducted research exploring the use of mindfulness and relational mindfulness in leadership development. Much of her current work uses Relational Mindfulness as a way to help leaders, coaches and psychologists enhance their capacity for presence, awareness, kindness, humanity and wisdom. In order to have the best possible evidence-base for her work, Emma is actively involved in research; conversely, her teaching, coaching, coach supervision and consultancy ensures that the research is of genuine practical use in real-world settings. She is an author, conference speaker and media commentator and the book she co-wrote with Jo Yarker and Rachel Lewis, "Preventing stress in organisations", won the BPS Book Award. She is also active in public policy as a member of the Health and Safety Executive Workplace Health Expert committee.
Price: £96.00 (£80.00 + £16.00 VAT)
Member: £57.20 (£48.00 + £9.60 VAT)
Please login to see your best price.
About the organiser
This workshop has been organised by the BPS Professional Development Centre learning@bps.org.uk