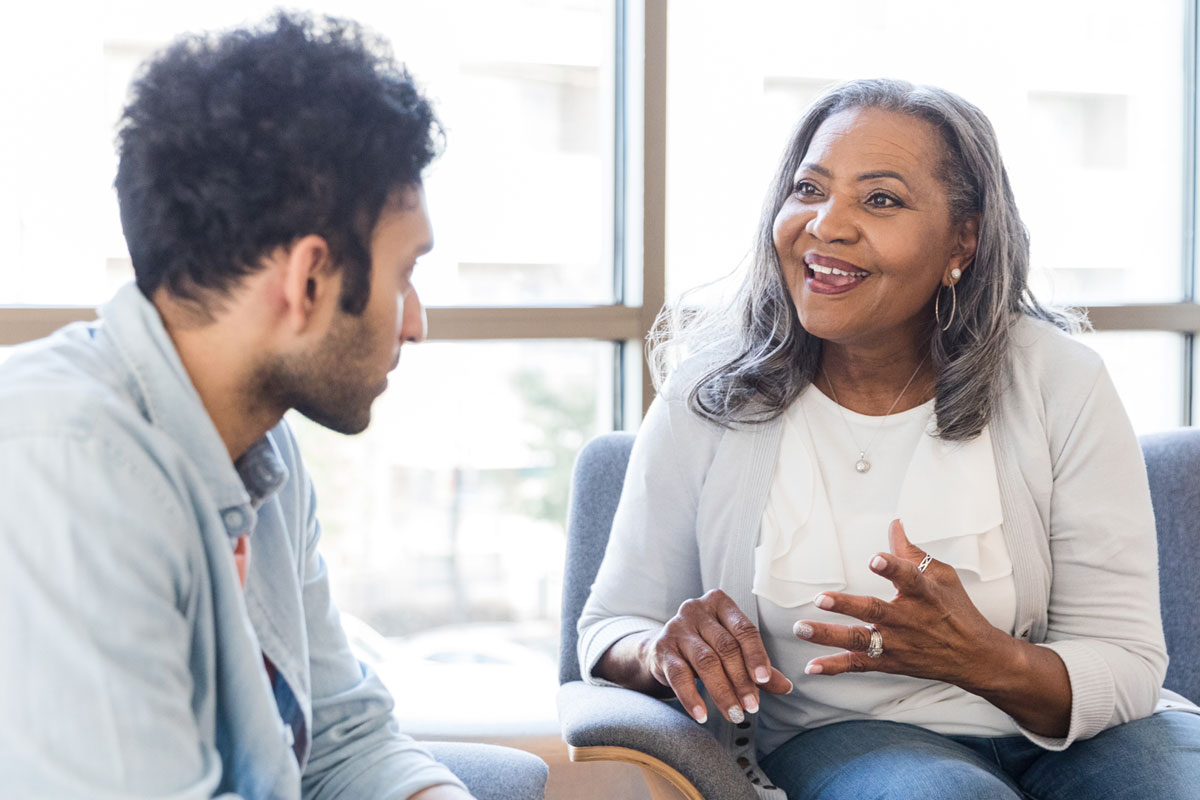 Media production psychology: An introduction to working in broadcasting, film and drama
Course overview
Psychologists working with media productions face a range of situations and challenges unique to this context. These challenges have been highlighted by high-profile events, particularly in relation to reality television productions, which have emphasised the need for psychologists working in this context to undergo appropriate training.
This course is designed to
provide
you
with
the
key knowledge and skills
required
to support
you
in acting
safely and competently in such settings, in line with relevant guidance developed by
the
BPS and Ofcom. Y
ou will
hear
some of the leading psychologists in th
e
field discuss
ing
the key issues in media production psychology and,
by
drawing on the
breadth and depth of their
experience
, you will be able to
get ahead of the curve.
Areas covered include
duty of care, the importance of boundaries and acting within your sphere of competence
, the role of supervision, the
challenges
and benefits of working within this setting, and more.
This course can be completed in
approximately
2
hours
. This course is available in English only.
You will have access to the course for 6 months from the date of purchase.
Learning objectives
By the end of this course you will be able to:
Describe the successive stages of media production from concept through to

broadcast

 
Outline the range of roles that psychologists can undertake in

productions

 
Describe what is meant by 'duty of care' for participants in media

productions

 
Outline risks to psychological well-being of participation in production

 
Summarise the key features of the Ofcom rules

regarding

duty of care for under-eighteen and adult

contributors

 
Link relevant psychologist roles to different production stages and to aftercare

 
Outline the

appropriate experience

,

qualification

and registration for

different

roles

 
Apply the BPS Code of Ethics and Conduct to psychological work in

productions

 
Summarise the key features of the BPS Psychology and Media Productions guidance

document

 
Understand

why supervision

 is important for psychologists involved in giving input to productions
Is this course right for me?
If you are a practitioner psychologist and interested in working with media productions (broadcasting, film and/or drama), or if you are already working in these settings and wish to revisit and refresh your knowledge and skills, this course will give you an opportunity to examine how you can make the most effective contribution to the media production process and what this means for you.
Panellists
The panellists in the course videos are:
Chair

for both panels
Professor John Oates
-
Emeritus Professor of Developmental Psychology at the Open University. John is a member of the Society's Ethics Committee, and is lead for the Code of Human Research Ethics, the Media Ethics Advisory Group and the BPS guidelines Psychology and Media Productions. John was the academic member of the BBC series Child of Our Time production from its inception in 2000 up to 2011 and has made numerous documentary productions with the BBC and independent producers. After making a documentary on children's lives in Hungary with the Hunnia Film Studio, he co-directed the award-winning ethnographic documentary feature film 'Vortex' in which he followed for six months the lives of Roma families in a small village in North-East Hungary. John regularly works with broadcast productions in various roles, such as developing treatments and pitches, script reviewing, and advising on safeguarding.
Panel one
Dr
Kairen Cullen
-

a British Psychological Society (BPS) chartered psychologist and registered as a practitioner psychologist with the Health and Care Professions Council

.

Dr Cullen has worked independently and for Local Education Authorities and legal bodies, over four decades,

providing

applied psychology services to community, education, health, sport, and media settings. This has included extensive and complex individual assessment and intervention work and

organisational

consultation. She has contributed to and written for academic, popular, and educational publications

.

Dr Cullen has served on working groups and committees in the BPS,

e.g.

she was chair of the Division of Educational and Child Psychology, and she continues to contribute to the Society through the Media Ethics Advisory Group

.

She has done extensive media-related work with actors, young actors' families, chaperones, production, and filming personnel for over fifteen years,

i.e.

script reviews, consultation on countless TV, film and education productions, contributor safeguarding and wellbeing support, at all stages of production and broadcast. Examples of recent television productions, with which she has been involved, include: 'Deadly Mission Shark

'

,

'Casualty

'

,

'Avoidant

'

,

'Worlds on Fire

'

,

'Outlaws' and 'Dance School

'

.
Dr Cynthia McVey
-
a health psychologist and chartered psychologist with the British Psychological Society, and member of the BPS Media Ethics Advisory Group. She is retired Head of Psychology, Glasgow Caledonian University
.
C
ynthia has been involved with the media since the 1990s, beginning with newspaper interviews, regular live radio and various tv appearances, including on BBC's Castaway 2000 and
T
onight
with Trevor McDonald Specials which included assessment and care of participants. Subsequently, Cynthia worked with participants
i
n reality and
documentary programmes, and now works on these in a team with a Clinical and Forensic Psychologist and another Health Psychologist
.
Cynthia has published articles on ethics and reality tv and was involved in the formation of legislation
regarding
licensing of children in performance. She
provides
script reviews, advice and support for broadcasters, producers, actors, and media participants before, during, and after broadcasting
.
Currently, much of her work focuses on media ethics and care of children in adult dramas and children's programmes. Cynthia finds that her media work continues to be a learning experience and most enjoyable.
Some examples of work include BBC Young Chorister competition,
Through
a Child's Eyes (Channel 5 documentary), Bridgerton, Fortitude, and His Dark Materials.
Panel two
Dr Anna Colton -
a clinical psychologist and chartered psychologist who has specialised in a range of media and production work for over a decade. Anna appears as an expert on screen as well as a Consultant psychologist behind the camera and across the West End on multiple stage shows. She is the resident psychologist on Matilda, and for Cameron Mackintosh. She advises on scripts, looks after the child talent and carries out stage fright and other interventions across the age range. Other shows include Billy Elliott as well as Les Mis, Five Guys named Moe and many more. Behind the camera Anna and her team support on a range of projects throughout the production process from concept development, to talent and contributor screening, support during and post production both on location and in the studio. A few of her most recent projects include: My Mum Your Dad, Project Icon, I kissed a Girl, The Truth about Harris and The Voice Kids. Outside production Anna has a thriving practice specialising in eating disorders, adolescence, trauma and the Bar, and she is the co-founder and co-director of Zababa.
Dr Howard Fine
-

a

Consultant Clinical Psychologist who has supported projects in the TV and film industry for over 15 years, from development, mental health training, script reviews, and talent and contributor screening, through to post-production aftercare, including support for talent and production teams

.

Dr

Fine and his team at

Mindzone

Media support over 150 projects a year, including film, drama, unscripted and semi-produced reality TV, observational documentaries, factual documentaries, blue light and undercover projects, news, gameshows and competitions, podcasts, and with experience in studio and on remote location.

Dr

Fine is also co-founder of

Recolo

UK, working in Paediatric Neuropsychology and Rehabilitation, and a member of the British Red Cross Psychosocial Support Team, responding to international disasters involving British nationals. Recent projects include SAS: Who dares wins, Russell Brand: In plain sight, Once Upon

A

Time

In

Northern Ireland, Operation Ouch, and Inside Our Autistic Minds.
Pricing
These are introductory prices:
Price: £100 (+VAT)
Member price: £60 (+VAT)


Payments are made at point of purchase through our secure online booking system.
In addition to the site policies this course is subject to additional terms and conditions.
Booking on behalf of an organisation?
If you or your colleagues are looking to book onto this course as a group you can make savings by booking ten or more places. To find out more about our packages contact cpd@bps.org.uk.
Invoicing
If your organisation prefers invoicing over online payment that's no problem. We can invoice you for five or more purchases or if your purchase is for more than £250.
Take a look at our guidance to support the process.
In order to request an invoice please send a Purchase Order to cpd@bps.org.uk. This should include the course title, names and contact details and BPS Membership status (where applicable) for each participant. We will issue an invoice, and once this has been paid your learners will be provided with details of how to access their learning.
Packages for BPS Accredited education providers
We can arrange special packages for our partners at BPS Accredited education providers so that you can offer further learning to your students and colleagues. Contact cpd@bps.org.uk to find out more.


You can contact us at cpd@bps.org.uk with any questions.

You may also be interested in our other courses on BPS Learn, including those related to your personal development.

You can also explore the range of BPS books available via Routledge.